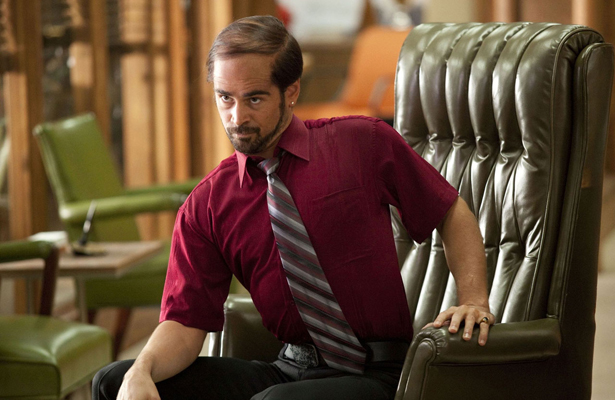 I believe that anyone can look great in a suit – and adding an eye-catching accessory or two can make your suit downright unforgettable. But there are ways to give an impression of sophistication, and ways to do the complete opposite. If you want to look your most stylish, here are some things to watch out for:
Don't wear a poorly fitting suit.
Ideally, you should wear bespoke suit, but not everyone has the budget to do this, and that's okay. Whether it's an off-the-rack designer brand, or a suit from a thrift store, the key is that it has to be in impeccable condition, and fit you right.
If you go too big or too small, you're just going to look silly. The most important thing is to make sure the jacket fits your shoulders. Another thing that's key is to make sure it compliments your body type. Just because, say, short jackets are trendy, doesn't mean you should wear one. If it doesn't look good on you, opt for a more traditional cut. And the last major thing you need to know is that even if you can't afford an entire bespoke ensemble, you can go to a tailor to fix minor things, like sleeves that are too long, a jacket that needs to be taken in, or pants that need to be shortened. Tailors can work miracles – that often don't cost much. Their powers do have limits, though. Make sure you don't bring them anything that's too small or that doesn't fit in the shoulders.
Don't wear a pocket square that doesn't pop.
Okay, this may not be the worst crime out there, but if you match your pochette right, you can really bring your look to the next level, instead of looking like you just have some random handkerchief in your pocket. Generally, your pocket square should compliment your tie, but there's a lot more you can do. For advice on choosing a pochette, as well as how to match and fold it to compliment your look and say something about you, check out my new book, Style & Masculine Elegance: How To Dress Like A Real Gentleman.
Don't wear a flimsy lapel flower.
When I first got into lapel flowers, I realized they're not all created equal. Some fall apart fast. Others have pins that don't stay attached. To find a quality lapel flower, visit shops you trust, whether in person, or online. If you like mine, be sure to stop by – we have a great selection of lapel flowers that were made in Paris with style and quality in mind (did I mention how annoyed I was by the ones I'd bought from other companies that didn't stay together?). Look at customer reviews on forums and websites – those can help, too. And of course, when you do choose a quality lapel flower, make sure it's a color or pattern you love!
Don't over-accessorize.
Pocket squares, lapel flowers, bowties, cufflinks, jewelry, tie pins…. There are so many accessories you can use to add something special to your look. You might even be tempted to add all of these things at the same time. But that would be a bad idea. You want to draw glances with what you're wearing, but you also have to remember that elegance is about balance. So pick one, or maybe two (depending on which two), of these accessories when you put on your suit, and leave the others for another day.
Don't forget about your shoes.
They're for more than just protecting your feet. The right style of shoe can take your look from okay, to amazing. And when you find that amazing pair, make sure it always looks its best. Keep your shoes shined (well, depending on the material, of course), your laces (if your shoes have them) looking new and fresh, and get your soles replaced if they're worn out.
Don't dismiss bowties.
They're not just for tuxedos or nerds. Bowties are a whimsical accessory that lets you show your softer side. You may not think they're cool, but trust me, I get a lot of attention when I wear one – and you can, too.
Don't underestimate the importance of dressing well.
Maybe all this seems like too much work. Who cares, as long as you're obeying the dress code at work, right? But dressing well can have some amazing effects on your life. It can help your career, love life, and self-esteem. And all that's pretty important.
So now that you know the don't's. Go against them and you'll have a sophisticated, unique look that will get you noticed, and, as I said, bring a lot of unexpected good things into your life. Trust me – you'll thank me later.